Concerned with the production of safer and more environmentally correct foods, Minasul developed a partnership with 4C – Common Code of the Coffee Community, an international organization which tries to promote the sustainability of all coffee sector and, since the month of April, joined the Sustainability Coffee Program from IDH for creating the Global Coffee Platform.
This partnership has as its main objective, provide orientation and support the producers for the improvement of their agricultural practices. It is a market instrument which offers warranties about quality of a product or its production process. The certification qualifies the producer and helps him to improve the management, as it requires more organization, planning, optimization of the inputs use, cost reduction, environmental conservation and better relationship with workers from the farm or the Cooperative.
Minasul created actions for the social inclusion, environmental preservation and training of members and their families, employees, internal leaders and for the community that shows the commitment of the Cooperatives to international principals that form the bases of cooperativists systems in all the world, in special, the fifth and seventh principles:
V – Education, formation and information – The Cooperatives promote the education and formation of their members, of the elected representatives and workers, so that they can contribute, efficiently to the development of the group. They inform the public in general particularly the young and the opinion leaders about the nature and the advantages of cooperation; VII – interest in the community – the cooperatives work for the sustainable development of the communities through the policies approved by the members.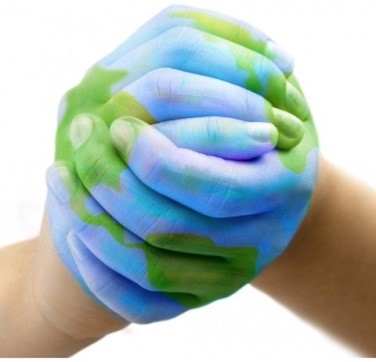 Today in the world, the cooperativism is a force which moves economies, helps make dreams come true, generates and socializes income. In health, cattle and agricultural business, credit, transportation, infrastructure, work, education, housing, consumption, tourism and leisure and in many other areas, the idea of the cooperativism adds, aggregates, fosters. We can proudly say: cooperatives make a difference. They help develop the country and the city. They show that, together, we are stronger. Together, we make it better.
In this proposal, we work with the notions of cooperativism, directly approaching values and interdisciplinarity in the education to the rural school students in Varginha.
The way to develop this work integrating the cooperativism concept with many areas of knowledge and the result can be shown in mathematics, portuguese, arts, etc through drawing, composition, theater and other manifestations.
Minasul Educa was implemented in the "Escola Municipal Claudio Figueiredo Nogueira (Remanso)" which has 120 students from the first to ninth grades. There are eight rural schools in Varginha with 566 students. Minasul Educa is for all of them.
"You should be the example of change that you wish to see in the world", Mahatma Gandhi.
Learn more by clicking on the banner below